Bryant® Thermostats For Ultimate Control Of Your Heating And Cooling Systems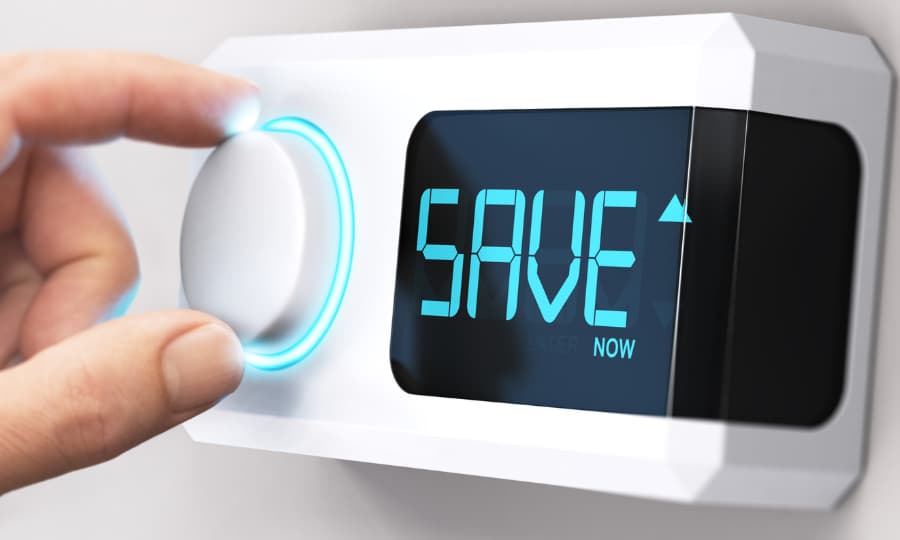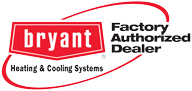 D&G Heating and Cooling represents the industry leader in home comfort. With more than 100 years of experience, Bryant manufactures a full range of durable heating and cooling systems.
Click here to learn more about
Bryant Products

D&G Heating and Cooling
offers a complete line of:
Furnaces
(gas and electric)
Air conditioners
Humidifiers
Indoor air quality systems
Controls and
thermostats
Hot water
heaters
Boilers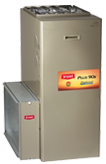 D&G Heating & Cooling is a factory-authorized Bryant® dealer, so we sell, install and maintain a complete line of competitively priced heating and cooling systems from a brand you can trust. When you want ultimate control of your air conditioner, heat pump, HVAC or other heating or cooling system, we also carry and install a full line of Bryant® thermostats. Whether you prefer a programmable, Wi-Fi®-compatible thermostat or a basic non-programmable thermostat, our experienced staff in Livonia, Michigan, helps you obtain the system control you want.
Evolution® Connex™ Control
Maximize the performance, energy efficiency and energy savings of all your home comfort systems with a Wi-Fi® enabled Bryant® thermostat you control with the user-friendly touchscreen or remotely from almost anywhere with your mobile device or laptop. The innovative Connex™ Control allows you to communicate with every Evolution® component in your home, including your air conditioner, furnace and indoor air quality systems. Perks of Connex Control include:
Minimized temperature fluctuations through Perfect Heat® technology capability
Optimized cooling comfort with Perfect Humidity® technology capability
Hybrid Heat® system management capability
Four levels of programmable fan speed control
Automatically changes between heating and cooling
Compatibility with humidifiers, air purifiers and ventilators
Zoning capability to measure, manage and adjust airflow for up to eight zones
Occupancy sensing automatically adjusts when you're gone for maximum savings
Intuitive, lifestyle-based and energy-based programming helps save on your energy bills 24/7
The Connex Control also provides pop-up service reminders, including TrueSense™ dirty air filter detection or fixed-schedule filter change reminders. It can also inform us about your system's health, so we can be even more responsive to your maintenance needs.
Wi-Fi® Thermostats
Bryant® Wi-Fi® thermostats let you control your home's heating and cooling easily and efficiently almost anywhere you go. This includes the EnergyStar® certified Housewise™ thermostat that can save you an average of 20 percent on your heating and cooling costs. Access detailed energy reporting and custom energy tips to make informed decisions about how you can save even more. Enjoy ideal comfort levels and greater efficiently with:
Smart setback that intelligently adapts beyond manual programming
Optimized cooling comfort with Perfect Humidity® technology capability
Hybrid Heat® system management capability
Humidifier, air purifier and ventilator compatibility
Automatic changes between heating and cooling
Intuitive, lifestyle-based programming
Service reminders and alerts for filter changes, high/low temperature and high/low humidity
Programmable Thermostats
We carry Bryant® programmable thermostats in the Preferred™ and Legacy™ series designed to keep your home comfortable year-round. Although these systems aren't Wi-Fi® compatible, the easy-to-use programming technology lets you create customized comfort schedules based on your lifestyle.
Preferred™ programmable thermostats are available for control of your heat pump or air conditioning system and offers easy-to-understand button programming or optional computer-based programming through the ExP® memory card.
Preferred™ programmable thermostat and thermidistat are designed for the Bryant® Hybrid Heat® dual-fuel system. Program directly at the panel or through the ExP® memory card on your computer to allow your system to select the optimal heating source for year-round comfort and humidity-sensing.
The Preferred™ Zone Perfect Plus Zoning System lets you fine-tune your comfort in either four or eight separate zones. Program unique temperature and humidity levels in each zone in 7-day cycles to enjoy greater comfort throughout your home while lowering your energy costs.
Legacy™ programmable thermostats work with your heat pump or air conditioning system and provide dependable control through simple programmable schedules that increase your comfort and help save on your energy bills.
Non-Programmable Thermostats
Bryant® non-programmable thermostats offer a no-frills alternative that's super-simple to operate but still provides responsive comfort control.
Preferred™ non-programmable thermostats operate with compatible air conditioner or heat pump systems with three simple buttons — home, away and sleep. Enjoy energy savings throughout the day just by telling your heating or cooling system where you're going to be.
The Preferred™ non-programmable thermostat and thermidistat includes Touch-N-Go® convenience, humidity-sensing and Hybrid Heat® system compatibility that operates with the simple home, away or sleep three-button control.
Legacy™ non-programmable thermostats offer year-round comfort by easily controlling your heat pump or air conditioning system with the touch of a button.
Trust The Heat And Air Experts
When you want better control of your heating and cooling systems, let our experts at D&G help you find the best Bryant® thermostat for your needs and budget. We proudly serve home and business owners throughout Metro Detroit and the surrounding southeast Michigan communities and continually strive to deliver expert results you can trust. Contact us at 248-476-7022 for more information on our thermostat options today.