Our Bryant® Indoor Air Quality Systems
You spend a lot of time indoors, so you want the air you and your family breathe to be clean and contaminant-free. Numerous factors impact your home's indoor air quality, including allergen particles, bacteria, viruses, volatile organic compounds, carbon monoxide and relative humidity. Our experienced staff at D&G Heating & Cooling in Livonia, Michigan, wants to help you maintain cleaner indoor air. We sell, install and maintain high-quality indoor air quality systems by Bryant®, the industry leader in home comfort systems. As a factory-authorized dealer, you can count on us to help you choose the right humidifiers, dehumidifiers, air purifiers and ventilators to make the indoor air you breathe healthier.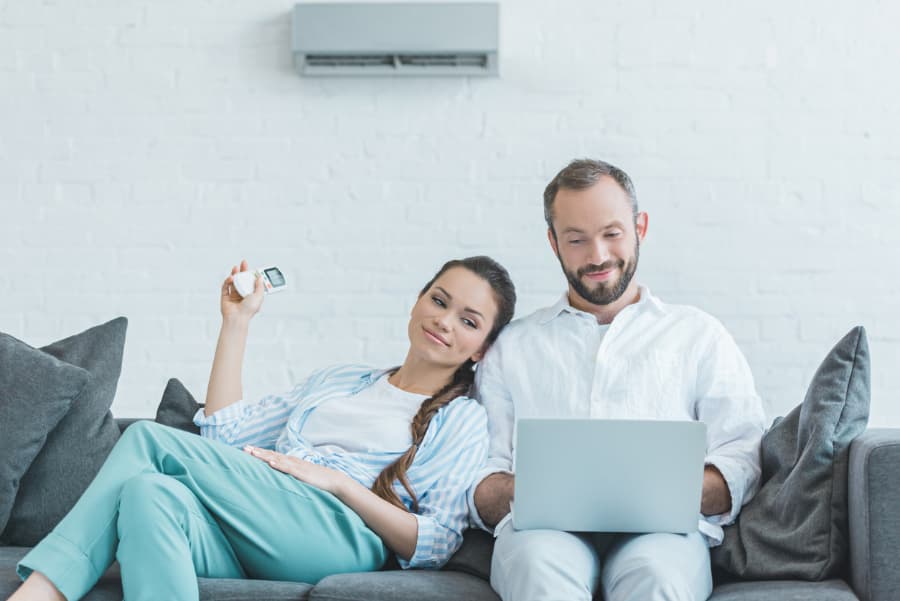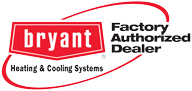 D&G Heating and Cooling represents the industry leader in home comfort. With more than 100 years of experience, Bryant manufactures a full range of durable heating and cooling systems.
Click here to learn more about
Bryant Products

D&G Heating and Cooling
offers a complete line of:
Furnaces
(gas and electric)
Air conditioners
Humidifiers
Indoor air quality systems
Controls and
thermostats
Hot water
heaters
Boilers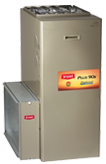 Humidifiers
Running your heating system in the winter pulls moisture out of the air, causing the air inside your home to become very dry. Humidifiers reduce dry, uncomfortable air, so you can breathe easier. Enjoy a more comfortable interior with one of these quality humidifiers.
The Preferred™ Series Steam Humidifier provides stable humidity levels throughout your home with a daily moisture output of 34 gallons, ideal for larger homes.
The Preferred™ Series Large Fan-Powered Humidifier provides increased comfort with 18 gallons of daily moisture delivered quietly and evenly throughout your home.
The compact Preferred™ Series Small Fan-Powered Humidifier maintains optimal humidity levels in modest-sized homes with 12 gallons of daily moisture output.
The Preferred™ Series Bypass Humidifier provides 12-gallon or 17-gallon daily moisture outputs when added to a furnace or other warm air delivery system.
Dehumidifiers
Summertime temperatures in southwest Michigan tend to be moderate, but residents do experience slightly muggy months when relative humidity spikes. Increased humidity inside your home can lead to mold and mildew growth and provide a humid environment for dust mites and other allergens to thrive. Improve your home's indoor air quality and protect asthma and allergy sufferers in your household by controlling moisture and reducing indoor humidity with a whole-house dehumidifier. Whole-home systems offer a more comprehensive solution than portable units that only alleviate humidity in a single room.
The Preferred™ Series Whole-home Dehumidifier is energy efficient and removes moisture through an independent refrigeration system that includes a blower, coil and compressor and uses a permanent MERV 8 filter that captures dust particles.
These systems are compatible with any furnace or fan coil and can even be mounted remotely with top or side ducting when you have limited space. Whole-house dehumidifiers operate quietly and require minimal maintenance that typically includes coil inspection and cleaning or replacing the filter.
Air Purifiers
Improving your indoor air is easier when you treat the air flowing into your heating and cooling system before it circulates. Whole-home air purifiers remove pollen, mold, bacteria and viruses from the air before they can enter your home.
The Evolution® Air Purifier is the highest performing solution for furnaces and fan coils and features Captures & Kills™ technology designed to remove harmful airborne particles that aggravate asthma and allergy symptoms and could carry cold and flu viruses.
The Preferred™ Series EZ Flex Cabinet Air Filter features an efficient MERV 10 filter that treats 100 percent of the air flowing through your heating and cooling system.
Ventilators
Bring fresh, prefiltered air indoors without opening a window with a ventilator. These indoor air quality systems replace the stale, polluted air trapped inside your home so you can enjoy cleaner air.
The Preferred™ Energy Recovery Ventilator is ideal for year-round use in larger homes in hot climates and brings fresh air in while keeping unwanted airborne moisture out.
The Preferred™ Upflow Heat Recovery Ventilator is ideal in areas with colder winters and low to moderate summer humidity. Available in a variety of sizes, these systems feature a crossflow core that melds indoor heat with incoming air to provide fresh air throughout your home.
The uniquely designed Legacy™ Series Energy Recovery Ventilator can mount directly onto furnaces or return air ducts to provide lasting fresh air solutions for any budget.
Count On The Air Quality Experts In Livonia
If you're concerned about the quality of the air inside your home, call the indoor air quality experts at D&G Heating & Cooling. Our entire staff is dedicated to making your experience a positive one and takes the time to ensure every indoor air quality system we sell and install performs to our customers' complete satisfaction, which we guarantee with a 100 percent money-back guarantee. Contact us at 248-476-7022 to learn more about our competitively priced indoor air quality systems today.